NILE ABYSSINIANS – The Abyssinian Breeder Club

The Abyssinian Breeder Facebook page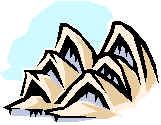 This is the Web home of George and Julie Kennedy's Nile Abyssinians in Sydney, Australia. The Nile Abyssinians part of this website will remain for historical purposes. The Abyssinian Breeder Club of Australia information will continue to be updated.
It is also the site for The Abyssinian Breeder, the Abyssinian/Somali magazine edited and produced by George until 2017, now in its 41st year (2023). The magazine will continue to be published for the Abyssinian Breeder Club of Australia members.
It tries to be a window on the Australian Cat FancY, with information on Aby & Somali standards; how our cat fancy is organised; state & national cat titles; quarantine regulations; and country-wide Aby & Somali contacts.
Finally, there is an Abyssinian historical section, with photos and other historical information from the Nile archives. Some of the history goes back to the 19th century.

(6-July-23) Re-Homing Page Older Kittens and Cats Looking for New Homes

(13-Apr-23) 2022 Annual Awards Standings

(7-Jul-23) Cats' Cradle Kittens Born & Expected

(7-Jul-23) The Abyssinian Breeder Facebook page
(2-Dec-19) 2019 Abyssinian Breeder Show Photos

(13-Apr-13) At The Shows
(13-Apr-23) Aby & Somali Catteries
(18-August-19) Nile Cats & Nile Litters
TAB Magazine
Members are e-mailed current issues of TAB Magazine

2023 The Abyssinian Breeder Magazine - Vol 41.1
2022 The Abyssinian Breeder Magazine - Vol 40.1 & Vol. 40.2
2021 The Abyssinian Breeder Magazine - Vol 39.1 & Vol. 39.2
2020 The Abyssinian Breeder Magazine - Vol 38.1 & Vol. 38.2
2019 The Abyssinian Breeder Magazine - Vol 37.1 & Vol 37.2
2018 The Abyssinian Breeder Magazine - Vol 36.1 & Vol 36.2
Downloads
2017 The Abyssinian Breeder Magazine – Vol 35.2 & Vol 35.1
2016 The Abyssinian Breeder Magazine – Vol 34
2015 The Abyssinian Breeder Magazine — Vol 33.1
2014 The Abyssinian Breeder Magazine — Vol 32.2 & Vol 32.1
2013 The Abyssinian Breeder Magazine — Vol 31.2 & Vol 31.1

The Abyssinian Breeder Club Membership Form
Recommended form for Show Results Contributions
Form for Guide to Breeding Abys

Our Cattery The Abyssinian Breeder Australia History
This site was produced using MS Expression Web
It was last updated on 7-July-23
The Abyssinian Breeder Club contact us by e-mail FACEBOOK